7 tags
3 tags
6 tags
6 tags
5 tags
"Sums me up nicely: People say I'm the life of the party 'cause I..."
– Smokey Robinson at The Hollywood Bowl
8 tags
6 tags
Hello Tumblr. I'm back. I need you!
Hello my sweet Tumblr friends. I've been away, and I need your good vibes more so than ever. A quick update: I was recently hit by a car while on one of my many liberating, empowering runs. I'm fine, just broke my tailbone- but what it's done to me in terms of perspective is quite phenomenal. Add to this the fact that 'Legends' served his purpose and is now gone. An end in unfortunate bad...
7 tags
The Game
Tenderly they gaze And as quick as the last embrace They let go in fear There could there be more But who wants to know? Who dares to go? Might it be easier then… to forego Yeah, she goes The game is juicy And he claims to lead She's so far ahead Watch it, baby, lest you carelessly bleed And on, he goes Every now and again they slip Into a rhythm so familiar and comforting That neither wants to...
7 tags
Changing my tune...
So when I started HavenStory a little over a year ago, i was down in the dumps and music uplifted me to no end. I made it my quest and journey to find new bands, artists, remixes of songs, etc. Fast forward to now and, well, I am pretty much still down in the dumps, but I have exhausted my time and priorities between friends, dating and of course work/career, things that are helping me cycle out...
6 tags
"Fear may be not knowing where I'm going and what lies ahead… but,..."
– haven
12 tags
An ode to 2011 & this here blank page
This blank page stares at me Taunting Daring "Write bitch What have you got? Poetry you call it? Get on with yourself, girl Write me a sonnet About how you were betrayed Write me a love letter About the lover you met Write me your sorrows Your dreams Your intentions You sadly forlorn remain And I here this blank page Stare at you not in disdain Not in disdain But a blank page For you to maim...
6 tags
7 tags
By your side?
You didn't ask So I didn't say Sorry, was it my responsibility And did I Lead you astray? You didn't know Or so you claim That I was falling As hard as you But I've been hurt And I retreated You left me no choice And I had it in me To walk away You had it in you To express Your words perfectly Matching your feelings As I fucked-up like a soldier lain And I was a rebound or so I suspected And so...
7 tags
Dearest, Tumblr, sorry I lied
I haven't been fully honest with you, Tumblr. Withholding info and feelings is just as bad as a lie. And so i have deliberately not written because i needed time to sort me out. And guess what… I'm still not done. I know this much - if I were to recap the last few months, it would be something like this: September - elation, discovery; October - a test of all the lessons I...
"Hope" is the thing with feathers
She remains my favorite poet yesterday, today and forever, good night, -xo haven secretedsins: "Hope" is the thing with feathers — That perches in the soul — And sings the tune without the words — And never stops — at all — And sweetest — in the Gale — is heard — And sore must be the storm — That could abash the little Bird That kept so many warm — I've heard it in the chillest land — ...
8 tags
A most beautiful excerpt from the exceptional #Ayn Rand that resonates and touches on every emotion I feel about my state of being this year and onto #2012 as I regained control of my identity, vowed to honor myself and truly live life. Thanks to  secretedsins for posting, you rock! I am. I think. I will. My hands … My spirit … My sky … My forest … This earth of mine … What must I say besides?...
6 tags
No more love-starved ; )
I had always heard that what you put out in the world, you get back, but never really understood the meaning of it to really put it in motion. Then this year came when i left a long term partner and found all this energy that I had invested in him and saving our marriage, I could now invest in myself and pick back up. And so I began to put out this positive energy, this sense of wonder, curiosity...
5 tags
"Haven's Happenstance: The New Music Series"
I'm baaacckk! And I've got sooo much new #music to share that I decided to create a series out of it. Over the week, I will post new music that is completely rocking my world. Hope you like! First up: I'm so ridiculously obsessed (no joke) with NeedToBreathe and their latest "The Reckoning." You know how I love The Gaslight Anthem - well, not since discovering those...
11 tags
Quick Early Dec update!
Life is sooo good right now ; ). I just danced my little heart out to Arcade Fire's "Ready to Start" - not once, not twice, but thrice, ha. Although yesterday I had a major cry fest in my car on the way home from work, what with a crappy day at work and then listening to Sarah McLachlan's "Fumbling Toward Ecstasy" (especially "Plenty") - I just...
9 tags
My L.A.
These are the days of Marmont Sky Bar and Trocadero Where men compete and win with more dinero A shrinking conscience balanced only by a growing erection Where girls compete with equally shrinking character Crushed by deception Growing with lackluster personalities In a town notorious for being ready for its close up And ne'er an eyebrow raised for certain inequalities Best known for a treasure...
6 tags
6 tags
9 tags
A Penny Shines
Gather yourself already and give a fuck No one here to shine your penny Wish on a rainbow for your good luck See the pieces on the floor? Pick yourself up, man You ask for help say you can't take no more That your future is frayed And you parlay, wax on for mercy oh lord What have you learned from this decade if not that man is a resilient weapon Loved ones passed Illness fraught Lovers parted...
9 tags
If Only For Today
I wanna give you kisses Like the ones that don't come true everyday Hold you like someone who has never hurt me Embrace the possibilities Or simply get lost in your embrace I don't want plans I don't want promises I don't want to discuss this I want your sheer longing To hear you say you thought of me all week Whether your longing for now is or isn't skin deep Baby, you thought of me And that is...
4 tags
Is Anyone Up? Here's An Update...
Okay, so I haven't been on #Tumblr as much and while this has not been by intentional design, I have to admit, that eh, I have been distracted by one I will continue to call "Legends." Yes, he's still around, a few weeks later,  and i think it's because we are equally intrigued. (I write this as i polish off a medium thin-crust pizza that I made myself and champagne,...
5 tags
Watch
My new obsession St. Vincent - check out this awesome cover she does of their punkness "The Pop Group" (please forgive the scary Jimmy Fallon still).
4 tags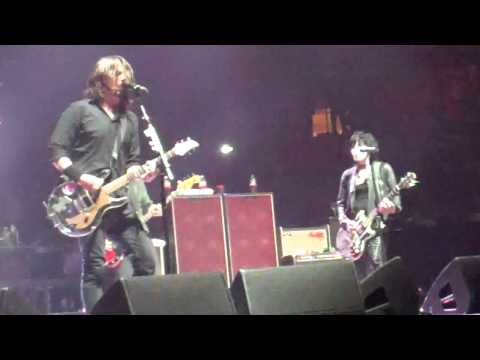 4 tags
2 tags
Driving on La Brea looking at all the quirky, cool home decor shops, on a beautiful clear L.A. day listening to The #Sundays, full of hope & wonder. Life is good. Happy Friday, Tumblr'ers
6 tags
Sock you hard
I broke my hand in a million little pieces But, I didn't get to sock you as hard. I tried with all my might to forget you But, you crept in the corner of My mind My pillow My pants And I should really get my hand out before I'm caught But, your memory is impressed in my eyes Likewise in these fingers of mine. Your taste lingers like your laughter And now your bad intentions But, all I want is to...
4 tags
It's been an interesting last few days...
It's been an interesting last few days/week. Met a few intriguing people - an actor with broken ribs with a girlfriend who mistreats him - didn't recognize him, then I IMDB'd him, and holy shit, he's big time. A few other folks in between, but namely someone I will call "Legends Of the Fall" (as in lovely, long-mane Brad) - who has been endearing, fun and, well,...
7 tags
A manic night of cooking & laughs...
I was just thinking how sad that it gets darker soon, but who am i kidding? I am a night owl to my heart's content ; ). I must be going through some sort of mania, because as depressed as I was today, I am now giddy: cooking, laughing, having wine & enjoying a playlist of Credence Clearwater, Bad Company, Jackson Browne & so on. Oh, and if only the aroma from my kitchen should...
7 tags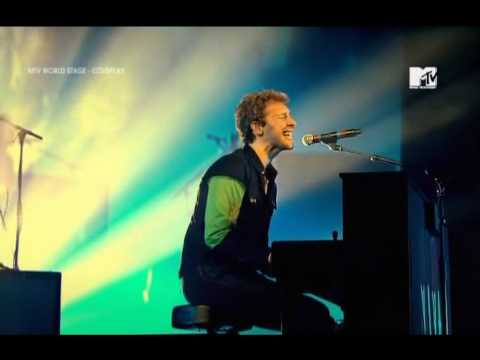 6 tags
Your are the reason…
I took a look at your camera And most of your pictures were of me I wonder what it's like to love someone so unconditionally I have let you down on many an occasion Yet I somehow lived up to all your expectations And in your heart there will always be love for me I can't say you're my idol, the person whom I long to be I can't say you're my savior, my keeper or treasure But you are mine and I...
6 tags
6 tags
8 tags
"Haven's Happenstance: Songs With A Message...
Hello my #Tumblr #friends, thanks for your messages, I'm better. Had a little bump in the road, but it was a good test in this positive momentum of mine.  In the last few weeks, I've had some good lessons about people, and I'm starting to realize that, for the most part, I don't think we set out to hurt each other. Rather, it's in the manner in which we carry out our situations – sometimes more...
6 tags
5 tags
5 tags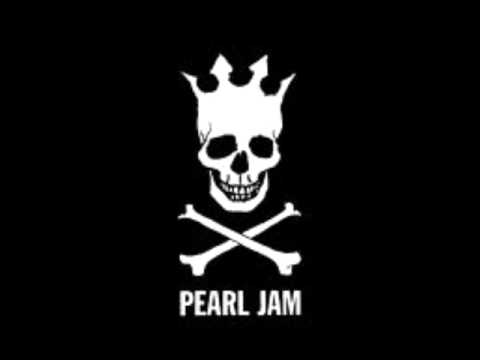 Wordless Wednesday...
drained, decisions, decisions. I've got nothing, not today. So i shall re-blog & post random songs in my head for the next few days. hugs -haven
6 tags
Mostly, sometimes in love
Sometimes things matter only because we have nothing else that possibly could Sometimes a love seems possible only because we know not love, nor do we know how to love ourselves first Sometimes. But most times, we love because we see the goodness in others and they in turn see it in us before we in ourselves even could -haven (art via autumnintheevening)
8 tags
1 tag
4 tags
Letting go of the negative
I was going to rant, wrote this post yesterday and sat on it for a day. So glad I did. I've decided to keep my blog positive and continue on my path of no grudges and anyone who carelessly hurts me, betrays me or toys with my emotions, well best to you, but I will not give you another second of my self. Still, there's a good story to my post, and so here's a much-abridged version. Oh, and gone is...
5 tags
6 tags
5 tags